Deep Springs Observatory
Construction of the observatory was made possible by the enthusiasm and generosity of the Deep Springs Class of '77.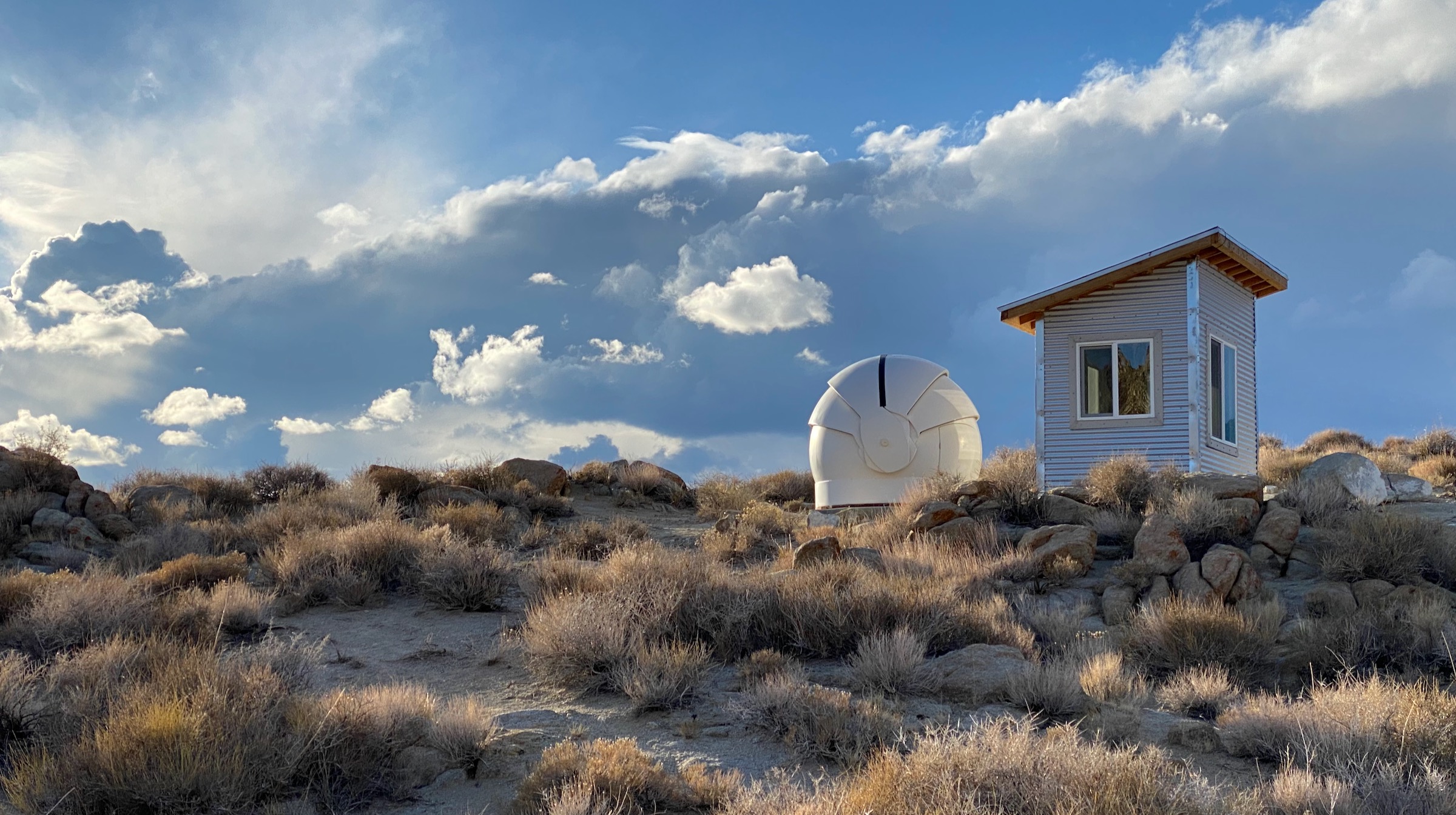 Dome and Control Room
The observatory's dome is the Aphelion 7 ft Model purchased used from Antelope Hills Observatory. The height inside the dome was increased slightly by putting it on a custom 12-sided foundation. The control room is also a custom design.
Field power for the equipment is provided by two Jackery Explorer 1000s which are kept charged by two Jackery SolarSaga 100s. Industrial grade PVC conduit for carrying data and power is routed underground between the dome and the control room.
Instrument
Saint Mary's College of California donated a Meade LX200 Classic 10" telescope: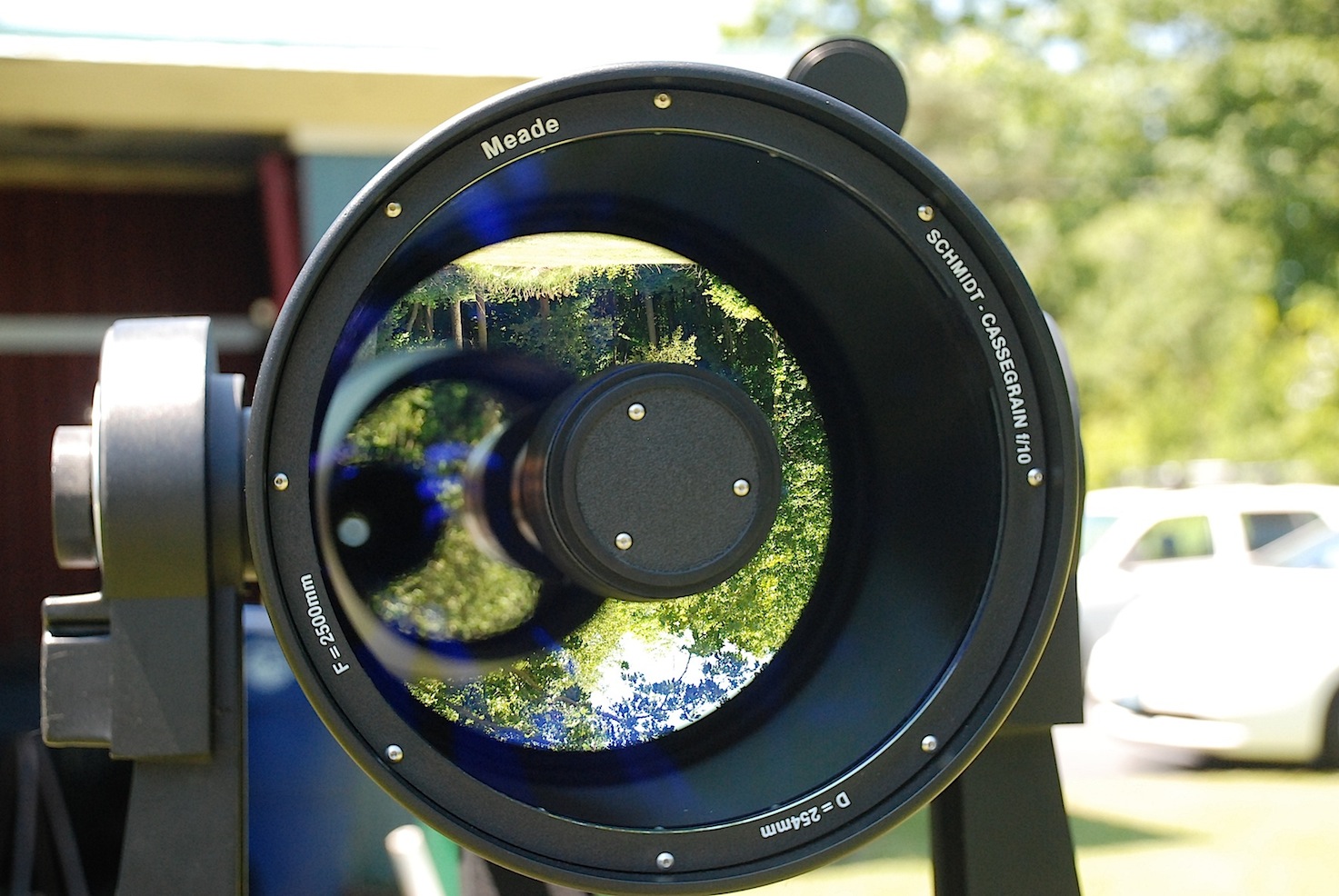 The telescope's optical tube assembly (OTA) was de-forked to ride on a Losmandy G11G: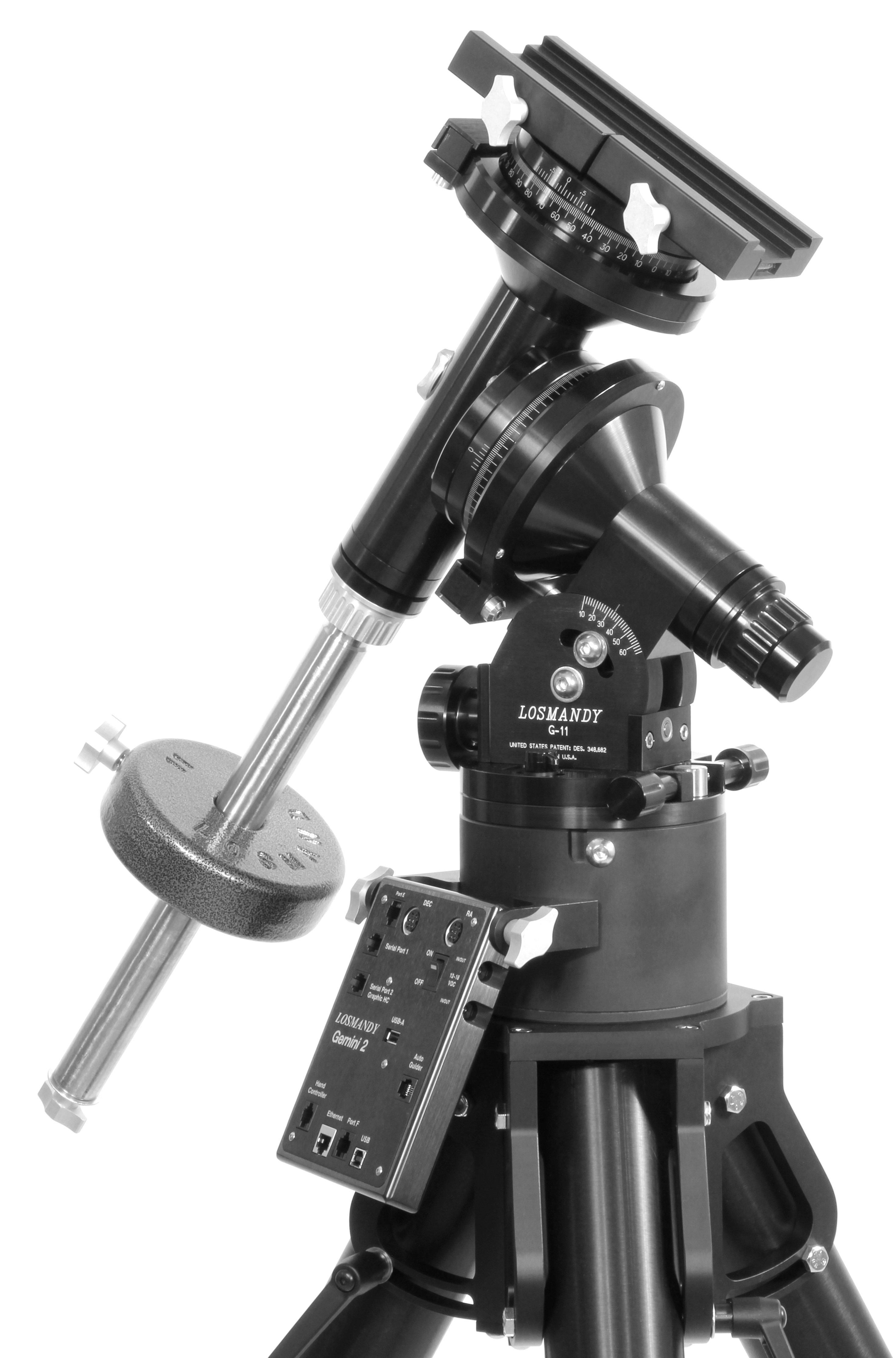 The Saint Mary's College donation included a Meade 40mm 2" eyepiece which takes in about 3/4° of the sky at 63.5x power.
Milestones
The gift from Deep Springs Class of 77 was made in January of 2021.
The observatory went into service for the Term 5 Observational Astronomy course held in March and April of 2022. However, much remained to be completed at that time. The observatory became fully operational in October of 2022 when the custom desk and shelving were installed in the control room.
Six months later, in April of 2023, a significant upgrade from a tripod to a 30" Paramount permanent pier was made. The pier sits on a concrete pedestal that rises 6" above the floor and extends 26" below the floor into granite. The pier has been drilled and tapped so that it can support either a Losmandy G11G or a Paramount MYT.
With the College's clear and dark skies (which despite the growth of Bishop until recently were rated as Bortle Class 1), and the 5530' (1685m) elevation at the observatory, students are able to use the dome, telescope, and control room to do a wide variety of pedagogically- and scientifically-valuable work, including spectroscopy, observation of transient phenomena, and astrophotography projects.
Links